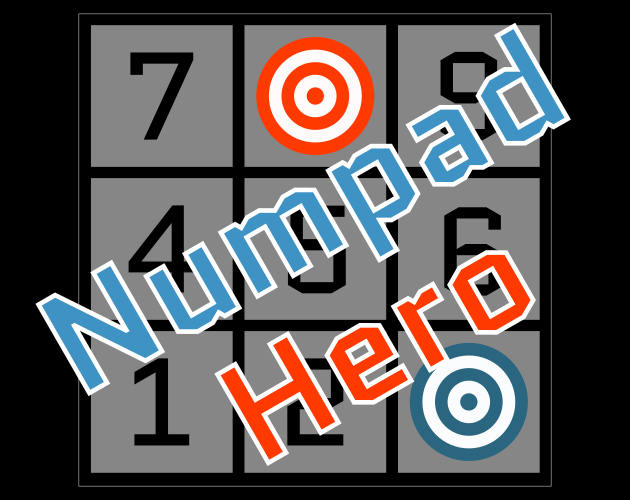 Numpad Hero
This is a prototype for a rhythm game inspired by Guitar Hero and Cytus. The goal was to combine a rhythm game with the satisfying feeling of typing something fluidly with your numpad.
If you played it, feedback in the comment section would be awesome.
---
How to play
During the song blue and red targets will appear. While playing, a small black bar is moving up and down. You must hit these targets when the thin black bar is over them. The smaller the distance of the bar to the center of the targets the better. Blue targets must be hit when the bar is moving down and the red ones when the bar is moving up.
This game is best played using the numpad of your keyboard (1-9).
Backspace, escape or back on Android restarts the game.
If you are playing on a notebook or have a keyboard without a numpad, you can either use UIO, JKL, M ; : or WER, SDF, XCV (QWERTZ-Keyboard) or play the Android build, where you just have to touch the tiles. I recommend using the numpad, because the other solutions need a little bit more time to get into.
---
Credits
Songs
From the Youtube Audio Library
Barge by Gunnar Olsen
Donors by Letter Box
Pumping Irie by Jingle Punks
Font